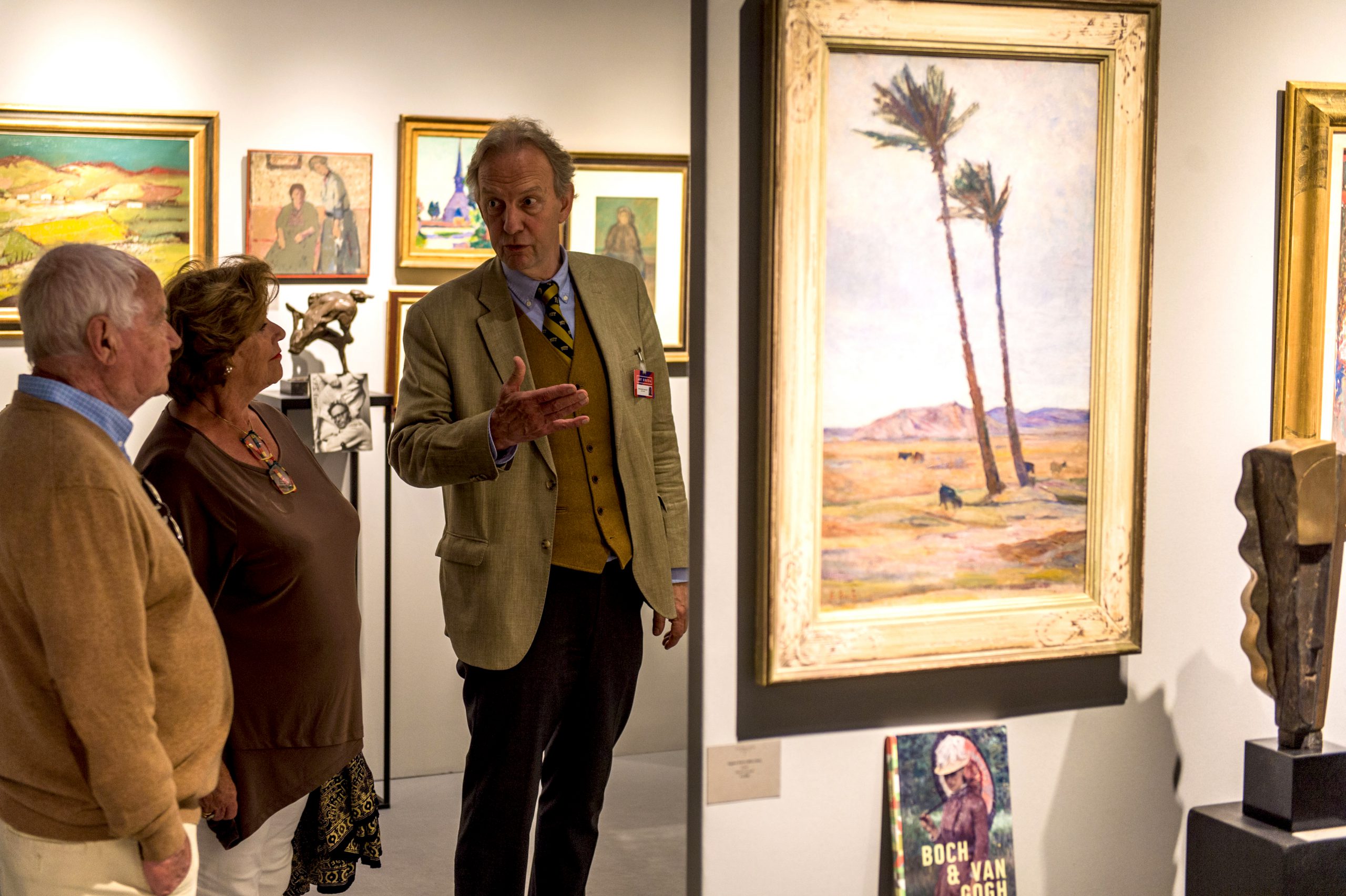 ART BREDA
During ART BREDA, more than 70 renowned traders in art and antiques and galleries for contemporary art show their collection in the Breepark event hall.
The fair consists of an interesting blend of ancient art, antiques and contemporary art. During this nine-day fair you can enjoy art and antiques from all cultures and periods. Twentieth-century design, Asian art, Art Deco, clocks, jewelery and silver are displayed in an attractive atmosphere. Contemporary art galleries display a wide range of paintings and sculptures, photography, glass and ceramics by well-known artists and emerging talents.
All articipants have been selected by committees, ensuring professionalism and quality. Prior to the opening of the fair, all objects offered will be assessed by expert inspection committees. This guarantees the buyer that the work is completely authentic and of the highest quality.
The seventh edition of ART BREDA will take place from September 4-12, 2021.
If you are interested in participating in ART BREDA 2021, please contact us at info@artbreda.nl.
Date: September 4-12, 2021
Location: Breepark, Breda
Website: www.artbreda.nl