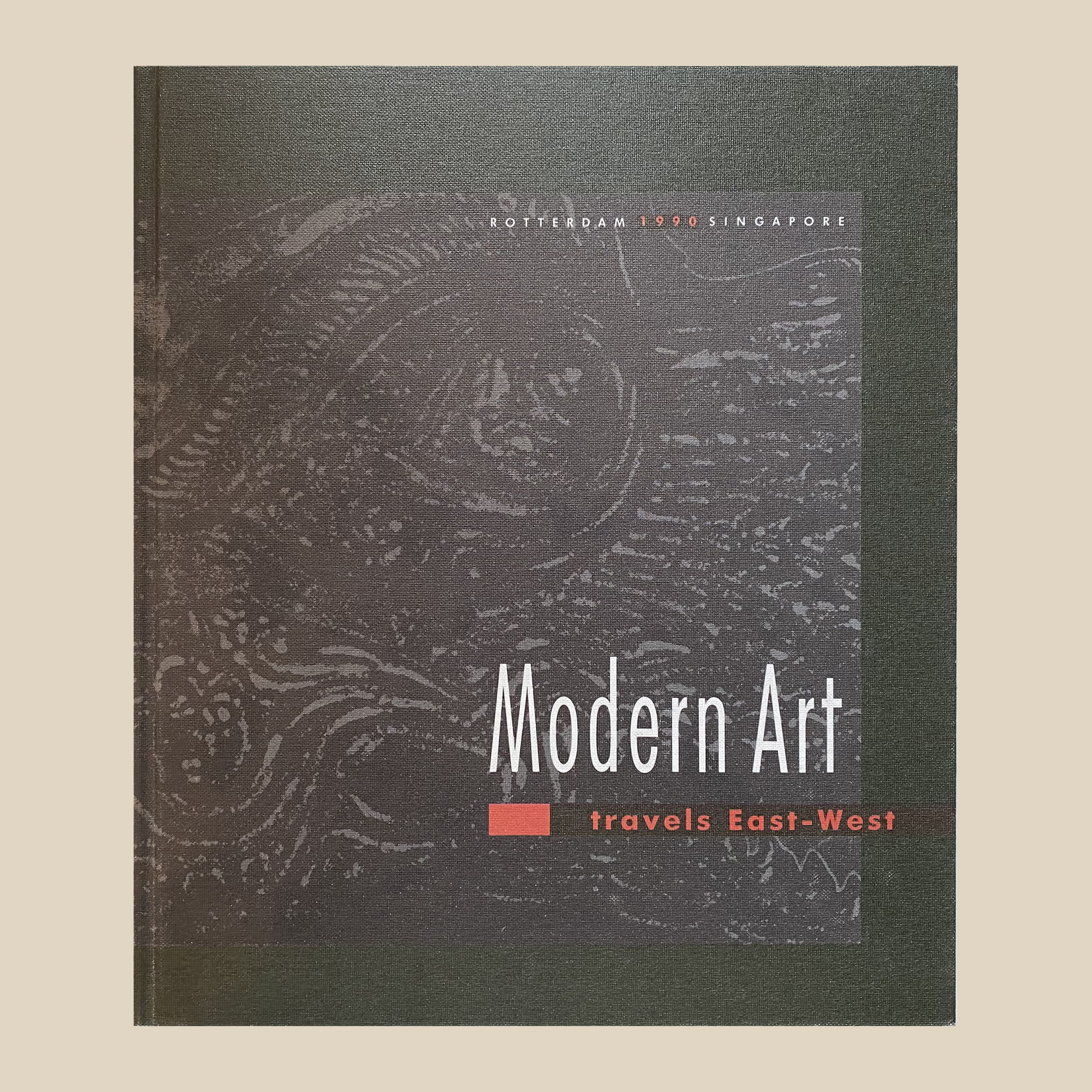 Modern Art travels East-West
The catalog 'Modern Art travels East-West' shows an extensive selection of works that were on display during the similarly named exhibition that was shown in Rotterdam, Singapore and Jakarta in 1990.
1990 was an important year for both Singapore and the city of Rotterdam. As the Republic of Singapore celebrates its 25th year of independence, the city of Rotterdam is commemorating its 650th anniversary. Another link between the two cities is the fact that their ports are among the largest in the world.
Eleven Dutch and seven Singaporean companies gave permission to lend works from their corporate collections or completed the 'Modern Art' exhibition with works from private and public collections. The result was an exhibition in which more than 100 Singaporean and 100 Dutch works of art could be seen and compared.