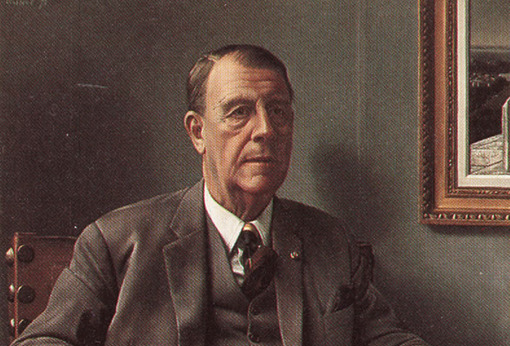 Dear Sirs, portraits of Dutch business leaders
The exhibition 'Dear Sirs' in Slot Zeist showed many portraits of entrepreneurs and directors, from the 18th century to the end of the 20th century. With portraits of, among others, Jan Sluijters (Gerrit Heijn), Carel Willink (P.A. van Garderen, director of H. Albert de Bary & Co.) and Han van Meegeren (Prof. Ir. I.P. de Vooys, Akzo N.V.).
For more information about the accompanying catalog with articles about the general history of the portrait and the company portrait in particular, please contact us at info@onk.nl.
Slot Zeist, 1991