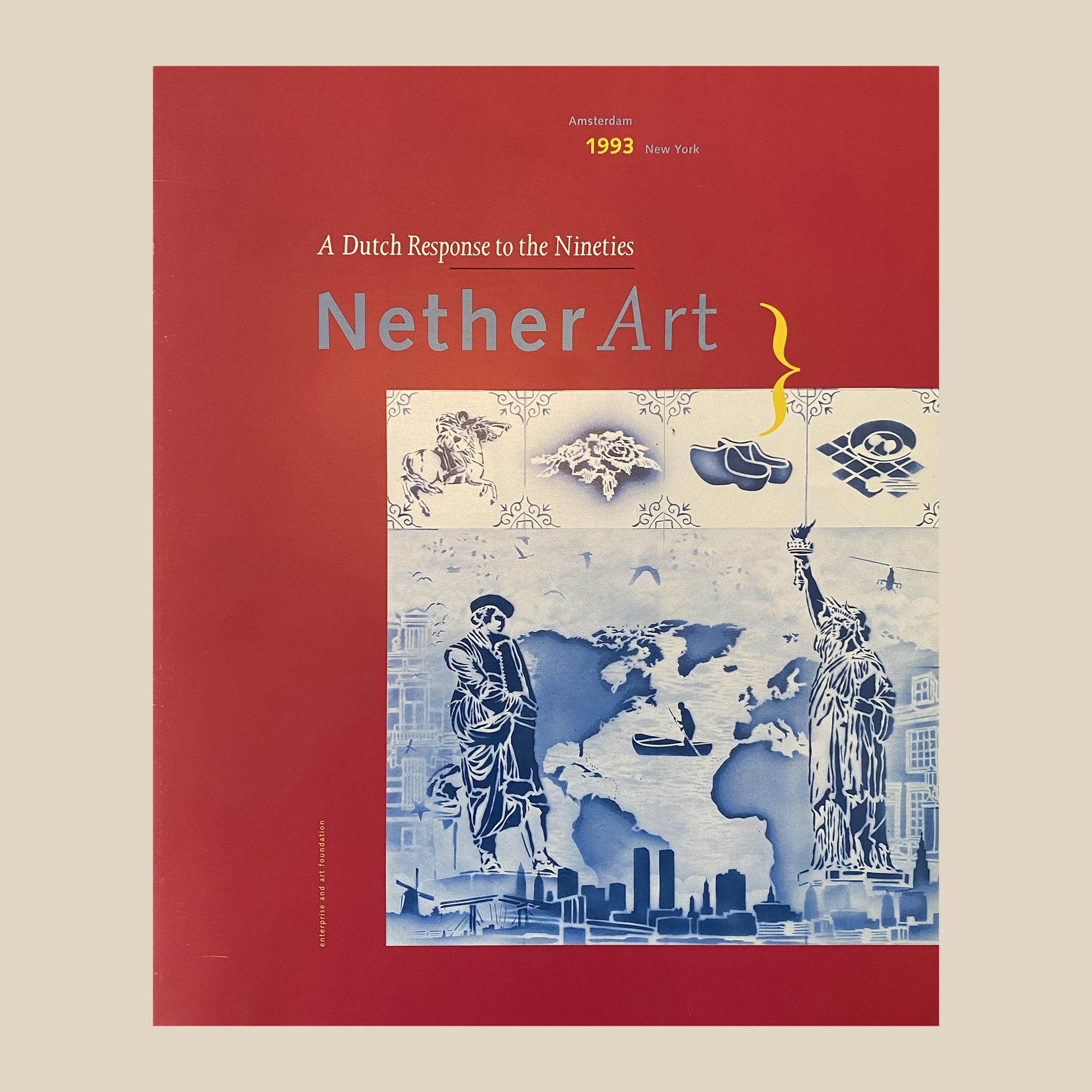 NetherArt: A Dutch Response to the Nineties
The traveling exhibition 'NetherArt' showcased the work of ten young Dutch artists who were popular in the 1990s. Their work is discussed in this catalog along with information about each artist.
One of the most striking features of expressionist painting, which emerged in the early 1980s, was the important position it gave to figuration, even if it was usually in a caricature or rather abstract way. But neo-expressionism soon lost its appeal to a few young artists in the Netherlands.
In realistically painted but alienating images, these young artists expressed their opinion on current issues, such as the relationship between high and low culture and between the art of the past and the present.
In addition, the artists reflected on the rich tradition of European art, giving new impulses to old images and concepts. The humor and ironic distance that often accompanies this reveals a refreshing view of art, in which no dogma remains intact.
In 'NetherArt: A Dutch Response to the Nineties' some works by, among others, Siert Dallinga, Hewald Jongenelis, Hugo Kaagman and Rob Scholte are highlighted.